Word from the director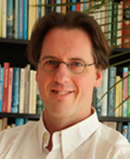 Welcome to the Center for Neurogenomics and Cognitive Research (CNCR) at the Neuroscience Campus Amsterdam.
In 2003, the CNCR was founded with the mission to understand the mechanisms underlying brain function and dysfunction, providing new perspectives on diagnosis and treatment of brain diseases. Over the years, we attracted new generations of promising scientists, both nationally and internationally. They join us in this challenging, integrated and multidisciplinary neuroscience research endeavor. The center has been instrumental in pushing the frontiers of neurosciences (see News).
CNCR enjoys a distinguished, international reputation as an innovative, experimental neuroscience center.
CNCR advocates a true multilevel analysis of the brain. This requires research in an inspiring atmosphere of 'laboratories without walls'. Along with a tradition of research on animal models of human disease, we focus on several complementary research themes ranging from synapse biology to cognition. We currently facilitate twenty research teams. The partnership of our CNCR team leaders drives neuroscience research, education and innovation.
Please enjoy reading about our work and do not hesitate to get in touch with us about our research.
On behalf of our teams,
Guus Smit (director)
Huib Mansvelder, Matthijs Verhage and Danielle Posthuma